Source: smartinsight
Most businesses owners understand the significance of having superb content for their company websites, but when it comes to web hosting, they either fail to take it seriously or they are just blank
My last article for Smart Insights covered the basics of website hosting, so, in this follow up article, I use past experiences (good and bad!) to help you choose the most ideal web hosting service for your business.
Some people, like me, resorted to finding a solution by choosing a hosting company that was based on price, not value. The results of such a lazy approach were disappointing, to say the least!
So what should be done?
When you decide to set up your website, it is imperative to get the right domain that will perfectly suit your business. Another reason why you should get some reliable and quality web hosting.
Why hosting?
Did you know that without hosting you don't have an online presence? It is through web hosting that your company website is able to be published on the Internet. Therefore, web hosting companies provide the services to ensure that your company website is accessible on the internet and is secure. Importantly, web hosting services play a significant role in ensuring that your website loads quickly.
But finding the right one for your business can be tricky. Fortunately, some companies have done a lot of digging around for you by researching the best web hosting providers. So, you don't have to go through the same trial and error pain that I did!!
What is good web hosting?
Your website is an important facet of your business. In this digital age, it is often the first port of call for a customer or prospect. And, it logically follows that your web hosting is also very important since it is the conveyor belt that delivers your website to the audience.
Therefore, taking your time to invest in the best web host is important for any success-oriented business. So what are the qualities of good hosting? How can you tell that you have the right services for your needs? Let us look at the following qualities.
Your web host is very influential, but mostly hidden, and presents the first impression of your website to your visitors. There are countless providers out there that will give the bare minimum in service and support for the bare minimum price.
However, a web host is more important than just a space you rent on the Internet – it is the vehicle that delivers your website to the world. By taking your time and investing in the best one to suit your needs, you not only ensure the visibility of your website, but you can sleep peacefully knowing your most important sales tool is being well cared for and watched over.
1. 100% Uptime – available 24/7
As a business owner, you need to sleep knowing that your website is accessible 24/7. That is reason enough to find a reliable web hosting company that will ensure that you are online always.
Any site that is hard to access or is frequently down may translate into losses for your company. If a prospect finds that your website is unavailable at a particular time, then visiting a competitor's site will be the logical solution.
2. Quick loading time
The success of your website is highly dependent on page loading times. Why? Because site speed is an important aspect of what search engines highly value. Actually, Google has explicitly explained that site speed is an important aspect of search rankings.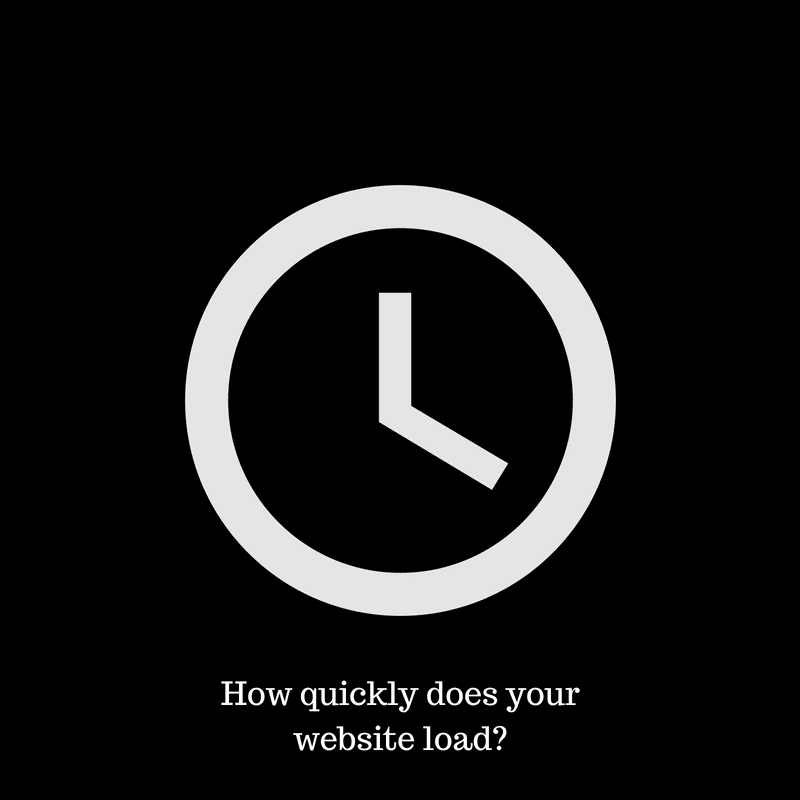 Additionally, Google's Site Speed benchmarks clearly show what the search engines expect of a quality website. A website with poor loading times will definitely put off both your search engines and visitors.
3. Availability of support when you need it
When choosing the best web host, you should consider the level of support provided. When something inevitable happens to your website and you urgently need help, will your host respond immediately? How will you get the support? Is it through a phone call, email or personal visit? Generally, you must be sure that the support you get meets your needs.
4. Secure data recovery
Did you know that each day there are more than 30,000 websites are hacked? 2017 was characterized by bombshell hacks which emerged one after the other. Notably, The Equifax breach highlighted the upsetting vulnerability of our personal data.
While there is no perfect panacea for averting hacking, using a reputable and reliable web hosting company guarantees some safety by regularly performing backups through the use of its remote server which secures data from any security breach.
5. Improves SEO
On matters of SEO. Details play a vital role. One of the most neglected details is the web host. However, your hosting has a big impact on your SEO. As much as the impact may vary with the traffic and size of your site, your host could either be supporting or damaging your rankings.
The faster your site loads, the higher will be its ranking in the search engines. If your sites goes down, expect your search engine result pages (SERPs) to also nosedive and thereby affecting your SEO. Who ensures that your site is up and running? Who ensures that your website loads quickly? It's your Web host!
When hosting goes wrong
If your website host is not reliable, your servers may be overloaded and this may result in a downtime. A good web host should ensure that your website is highly optimised to counter any high traffic spikes. Failure to adhere to good web hosting may cause your website to experience a downtime which results in loss of traffic and by extension business.
Logically, when your site goes down, your potential and existing customers are unable to view your blog posts to learn what you sell. Even worse, if you are an online retailer, you will lose sales and income.
Notably, in 2013, when the AMAZON website experienced a 40-minute outage, they lost a whopping $5 million dollars or so! Yours may not be that big, but it still equates to a loss of revenue.
Failure to find a web hosting company that will provide you with a unique website name may cause your website to have slow interconnection speeds and this may diminish credibility with your clients-poor quality website or service.
Nothing erodes the trust of your audience than to visit your website only to get a security warning or even worse to get a Google flash with the message "You can't trust this site" Worse still, when you navigate the site and suddenly you are redirected to some spammy sites or advertisements. So, choose a service provider to ensure that your site is secure.
What happens when hosting goes wrong?
Well, as we have already seen, poor web hosting can cause several things to go wrong. Expect too much downtime, poor customer service, slow load times, poor security, and lack of features. All these will come with their attendant consequences such as losing emails, bounce backs for inward emails, and URLs for your campaigns bouncing back. That is why it is important to have a host who is reliable and savvy with the hosting procedure.
Why does hosting mess up?
There are several hosting problems that may limit you from accessing your WordPress site. The common reasons include Incorrect DNS settings, expired domain name, blank index file, and network connectivity issues. Your choice of web hosting company will determine how safe your website will be from these problems.
Conclusion
As much as you perceive your website hosting provider as a very diminutive piece in the web puzzle, web hosting is crucial. Ensure you assess your requirements when choosing your web hosting company.